Enhancing CCPA Compliance Through Human Risk Management with Keepnet Labs
This document will cut through the complexity and demystify the process of CCPA compliance, focusing on the specific circumstances that mandate adherence to the law, and illustrating how cybersecurity solutions, such as those offered by Keepnet Labs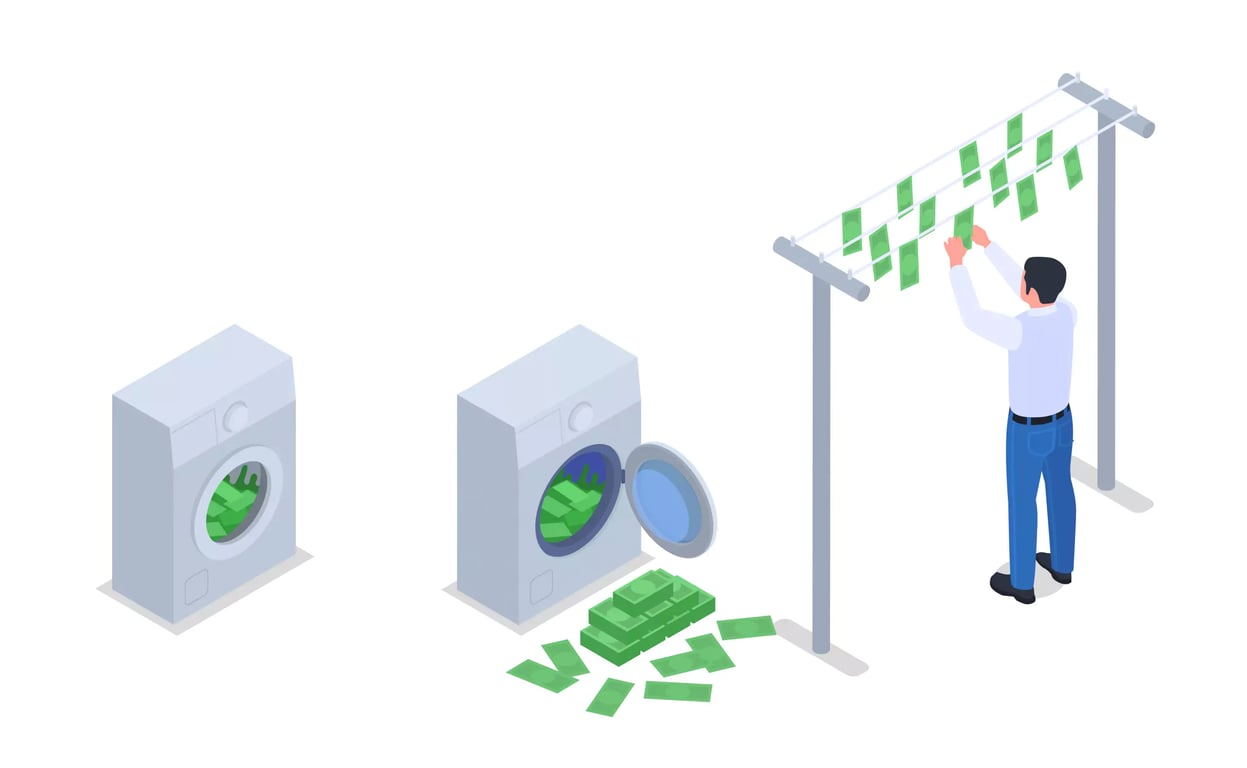 Introduction
Understanding and adhering to privacy regulations such as the California Consumer Privacy Act (CCPA) can be a daunting task for businesses. The CCPA is a groundbreaking law that empowers Californian consumers by granting them greater autonomy over their personal information. While the law is clear on the need for compliance, the practicalities of achieving this can often seem unclear, particularly in the realms of data protection and employee training on cybersecurity risks.
This document will cut through the complexity and demystify the process of CCPA compliance, focusing on the specific circumstances that mandate adherence to the law, and illustrating how cybersecurity solutions, such as those offered by Keepnet Labs, can play a pivotal role in maintaining compliance. We will probe the challenges businesses face when managing personal information, contemplate how they can effectively upskill their employees in safe data handling practices, and identify robust solutions for bolstering company data security measures. By offering a clear guide to navigating the intricacies of CCPA compliance, this article will also showcase how Keepnet Labs' suite of tools can assist businesses in meeting these stringent requirements.
Understanding the California Consumer Privacy Act (CCPA):
The California Consumer Privacy Act (CCPA) gives consumers more control over the personal information that businesses collect about them, and the CCPA regulations provide guidance on how to implement the law. This law secures new privacy rights for California consumers, including:
● The right to know about the personal information a business collects about them and how it is used and shared;
● The right to delete personal information collected from them (with some exceptions);
● The right to opt-out of the sale or sharing of their personal information; and
● The right to correct inaccurate personal information that a business has about them; and
● The right to limit the use and disclosure of sensitive personal information collected about them.
Businesses that are subject to the CCPA have several responsibilities, including training their employees and executives on the importance of Cyber Security and the risks associated with handling personal information.
Get Your Private Demo Session
Book a free 30-minute video call with our experts.
Does CCPA apply to your business?
The CCPA applies to businesses that do business in California and meet any of the following:
○ Have a gross annual revenue of over $25 million;
○ Buy, sell, or share the personal information of 100,000 or more California residents, households, or devices; or
○ Derive 50% or more of their annual revenue from selling California residents' personal information
Staying Compliant with the California Consumer Privacy Act
In light of current regulations, any lack of attention towards safeguarding customer data could place your organization in jeopardy. The California Attorney General possesses the authority to mandate digital hygiene guidelines. In instances where an organization's security practices are found insufficient relative to the data they manage, they could be held accountable. Article 1798.100 section (e) of the California Consumer Privacy Act clearly states that any business collecting a consumer's personal information must implement reasonable security procedures and practices. These must be commensurate with the nature of the personal information, to protect against unauthorized or illegal access, destruction, use, modification, or disclosure as stated in Section 1798.81.5.
How Keepnet Labs helps you stay CCPA compliant
Recognizing that more than 90% of data breaches occur due to human error, it is of paramount importance to develop an astute and cautious workforce. Keepnet Labs maintains this focus, endorsing an infrastructural blend of efficient security measures and continuous awareness training. Such an approach allows organizations to significantly diminish the probability of security breaches. This dual-pronged methodology transcends traditional threat prevention; instead, it invites employees to engage actively in an organization's security protocol. In doing so, employees evolve from potential weak links into invaluable assets in the battle against cyber threats, thereby shifting the security paradigm from a passive to a proactive posture.
A TrueCaller Insights 2022 U.S. Spam & Spam Report revealed that one in three Americans (33%) have reported that they fell victim to phone scams and, another 20% of Americans who reported this issue have fallen victim to malicious phone calls more than one time. But even with the growing use of vishing and smishing tactics from attackers, phishing still remains one of the most exercised attack vectors to this day. To arm your business with a substantial security plan, we offer the following features to satisfy CCPA requirements:
Awareness Educator: To prepare your employees to defend against cyberattacks with a wide selection of premium videos, presentations, brochures, e-books, and training games from our ever-expanding libraries.
Phishing Simulator: To test your employees' awareness against phishing attacks using 1000+ phishing email templates, landing pages, forms, and macro files in multiple languages. Track their actions via advanced reporting tools.
Vishing Simulator: Our cutting-edge vishing simulation product to help you determine how susceptible your company is to actual voice scams. Play a recorded or text-to-speech message to test your employees and train them.
Incident Responder: Automated response processes and works at the inbox level to quickly shut down and contain active threats, reducing the time and effort spent analyzing malicious emails from hours to minutes.
Keepnet Labs for CCPA Compliance
Keepnet Labs helps support CCPA compliance by providing cyber security awareness training, state of the art vishing simulation, and realistic phishing campaigns with thousands of scenario templates as well as the ability to create custom-tailored scenarios to your business needs. For extra precaution, we highly recommend our Incident Responder solution for eliminating potential threats at the inbox level to quickly shut down and contain active threats, reducing the time and effort spent analyzing malicious emails from hours to minutes. Additionally, Keepnet's Incident Responder product provides a real-time understanding of cyber incidents, including attack type and how many users are infected, which enables businesses to not only meet this CCPA requirement, but to limit the impact of emerging threats.
Take the Next Step
Experience firsthand how Keepnet Labs helps with CCPA compliance - start a free trial here.