Collaborative Success between
Forgify and Keepnet Labs On Human Risk Management
Keepnet's partnership with ECI led to sales growth, brand visibility, and cybersecurity excellence.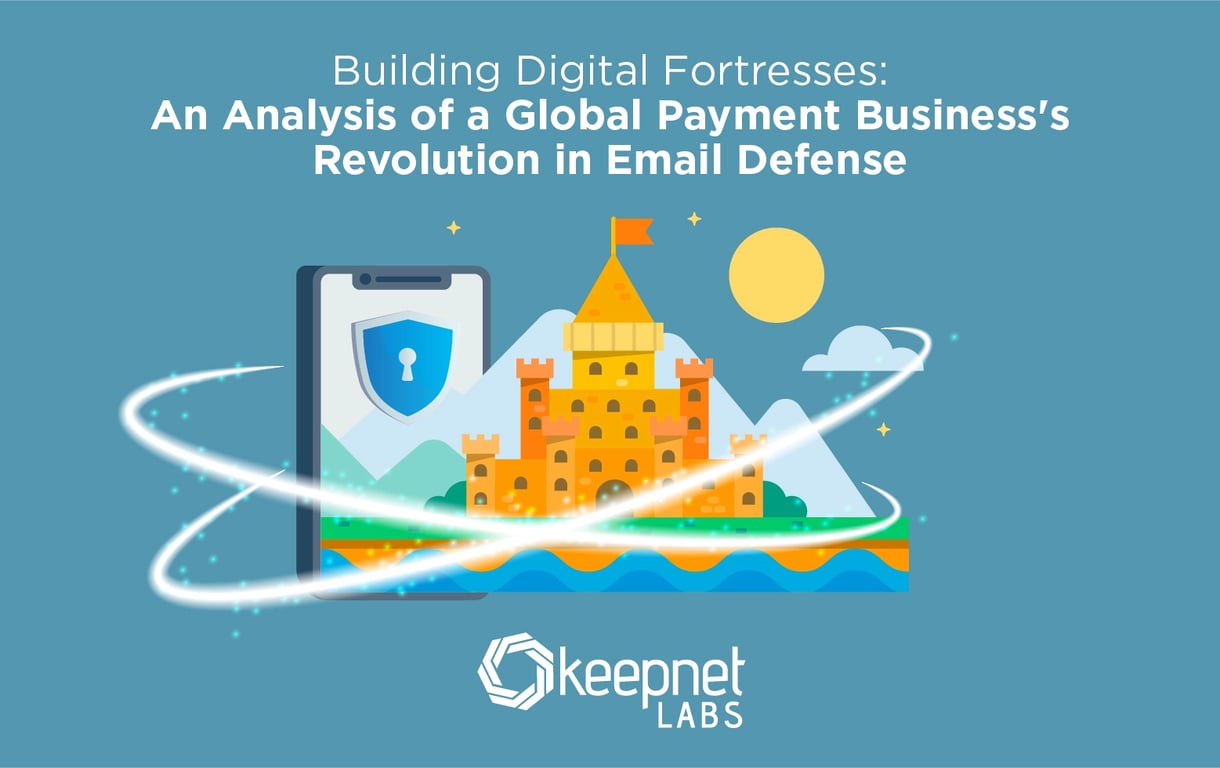 Introduction
A top UK cybersecurity business, Forgify, recognized the need to expand its offerings with a particular focus on Human Risk Management in the highly dynamic field of cybersecurity. Traditional approaches to cybersecurity were no longer enough; addressing the human aspect of security had become paramount.
Keepnet Labs came into the picture as a vendor recognized for its all-in-one platform that unifies various unique solutions into a single system that's simple to oversee. With distinctive tools, such as Voice phishing simulation, SMS phishing simulation, MFA phishing simulation, and phishing incident response, Keepnet's platform centers on the human element of security. This was exactly what the Forgify needed to enhance its offerings and grow its business, increase its revenue, and ensure a more well-rounded approach to security and human risk.
The partnership between this prominent cybersecurity business and Keepnet Labs opened new avenues for innovation and growth, setting a remarkable example of collaborative success. This case study explores this synergistic alliance's challenges, solutions, and transformative benefits, demonstrating the power of targeted solutions in achieving business objectives and delivering exceptional value to customers.
Successful Outcomes
Enhanced brand visibility & increased customer satisfaction
Gained Competitive advantage
Deeper visibility into their customers estate.
$1million of pipeline built in 6 months
Challenges
The security partner faced several challenges:
Limited Service Portfolio:

In a saturated cybersecurity market, standing out requires unique and comprehensive offerings.

Limited Growth:

Traditional partnership models and limited brand recognition hindered sustainable growth.

Complex Security Processes:

Managing phishing security, human risk, and delivering accurate campaign reports were increasingly problematic.

Regulatory Compliance:

Ensuring GDPR compliance and robust security standards was necessary and challenging.

Scalability Concerns:

The ability to support business expansion seamlessly was essential.
"When looking for a HRM Partnership, Keepnet Labs were the standout choice. Unique, relevant and the only solution we saw to help mitigate current and future threats through Voice, SMS and the ever evolving Phishing landscape. Every organization should be looking to Keepnet Labs to manage their Human Risk securely. With a team that exudes a passion, energy, enjoyment and desire to work as a true partnership, Keepnet was the only choice."
- Wayne Speechly, Group Director of Forgify LTD
How Keepnet Labs Stepped In:
A partnership with Keepnet Labs presented a tailored, multi-faceted solution:
Expanded Service Offerings:

Integrating unique products like Vishing Simulator, Smishing Simulator, and more.

Multi-Tenancy Platform:

Enabling channel partners and customers onboarded on Keepnet's platform for collective expansion.

Enhanced Cybersecurity Education:

Access vast awareness resources and training in multiple languages for different cultures.

Compliance Assurance:

ISO certification and GDPR-compliant solutions ensure operations within legal bounds.

Scalable Infrastructure:

Using Amazon AWS and Microsoft Azure cloud to support growth.

Automated Processes:

API-driven platform and fully automated phishing simulations increased efficiency.
Operational Results
Efficiency and Support: Seamless integration and well-documented technical product guides ensured smooth operations and lower support needs.
Increased Customer Satisfaction: Tailor-made services and flexible payment options boosted customer contentment and retention.
Training and Content Diversity: With Keepnet's diverse library, enriched by 12+ global training providers, our partner can deliver tailored training content to a wide range of customers.
Robust Security Measures: Improved threat detection and cybersecurity readiness were achieved.
Strategic Results
Profitable Growth Opportunities: New revenue streams and cross-selling opportunities were unlocked, leading to a remarkable 40% increase in sales within just 5 months.
Boosting Pipeline: The partner crafted a staggering $1 million pipeline.
Competitive Advantage: Our fully automated Human Risk Management platform, which includes cutting-edge features like sending training or social engineering campaigns by SMS delivery, sets the Forgify apart in the crowded cybersecurity market.
Enhanced Brand Visibility: The white-labeling feature allowed our channel partner to strengthen its brand identity
Take Action Now
Contact Keepnet Labs today and see how our cutting-edge solutions can enrich your cybersecurity portfolio. Much like our channel partner, the Forgify reaped the rewards of our expertise, resulting in a 40% increase in sales in just five months, we can help you nurture a safe, secure, and resilient environment for your clients. Contact us today and start the conversation to take the first step toward a more secure future.